Kelly and Melissa's wedding perfectly reflected who they are as a couple in every way.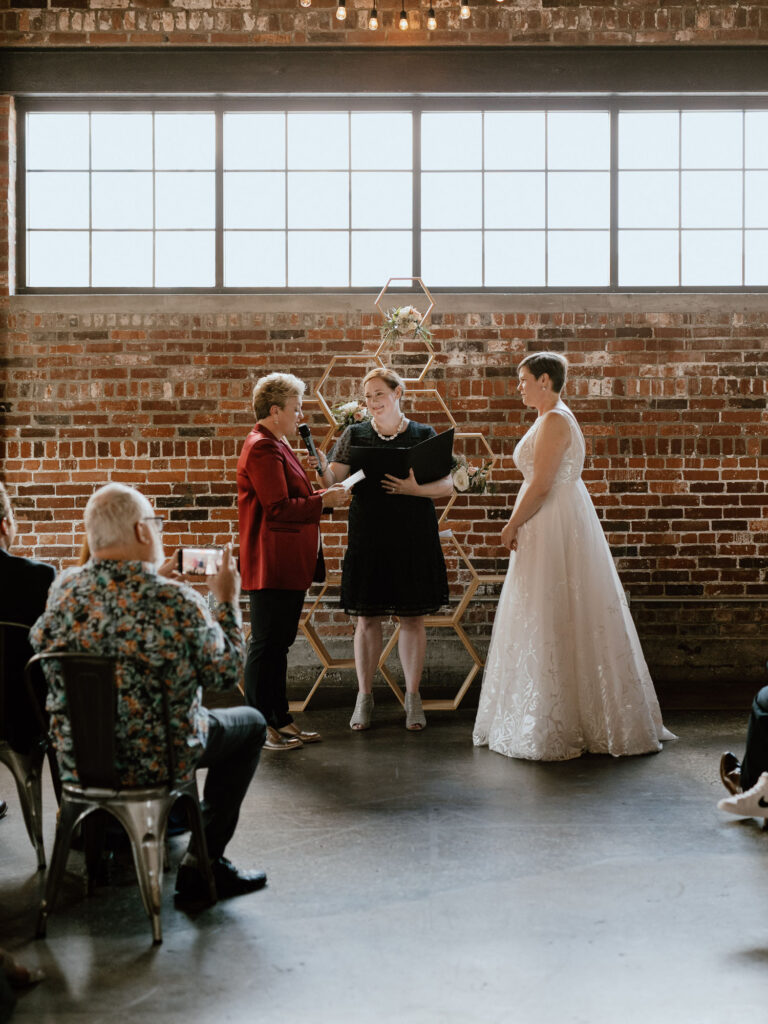 For starters, their epic Friday wedding included a rainbow cake surrounded by rainbow macarons, a trail of rainbow balloons down the entrance ramp, and a champagne welcome drink (just to name a few things they love).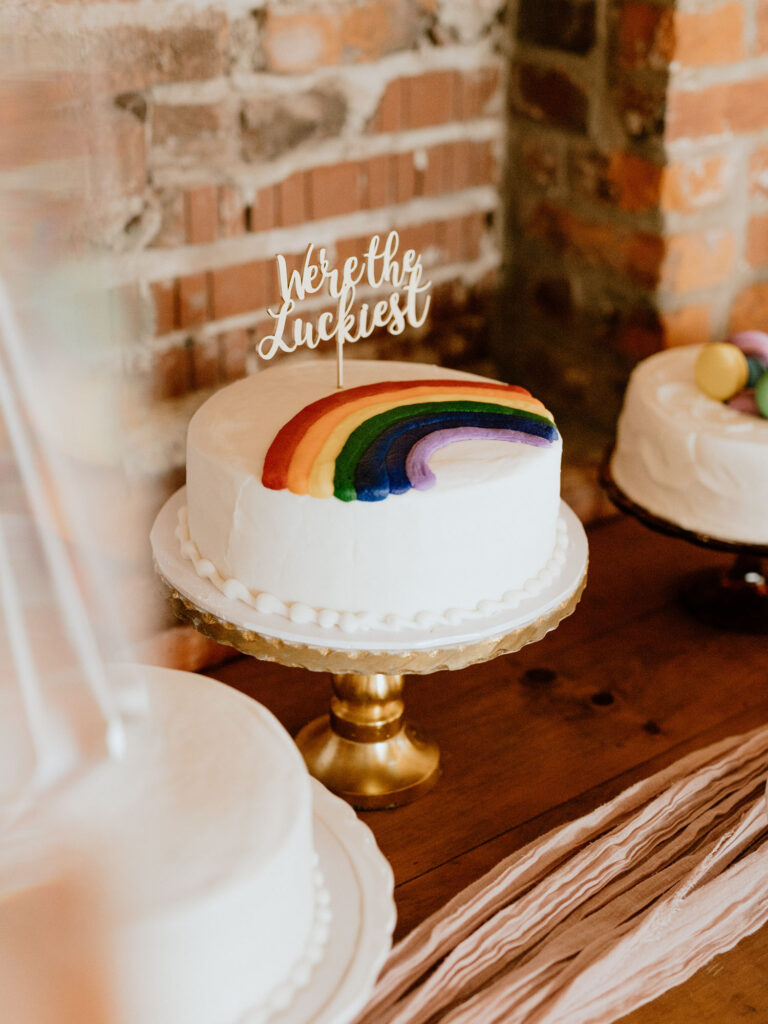 The brides wanted the vibe of the night to be a big party, and not at all stuffy or traditional. For cocktail hour they had charcuterie cups catered from The Bountiful Board, and for dinner, pizza from Epic Vendor Brozinni's.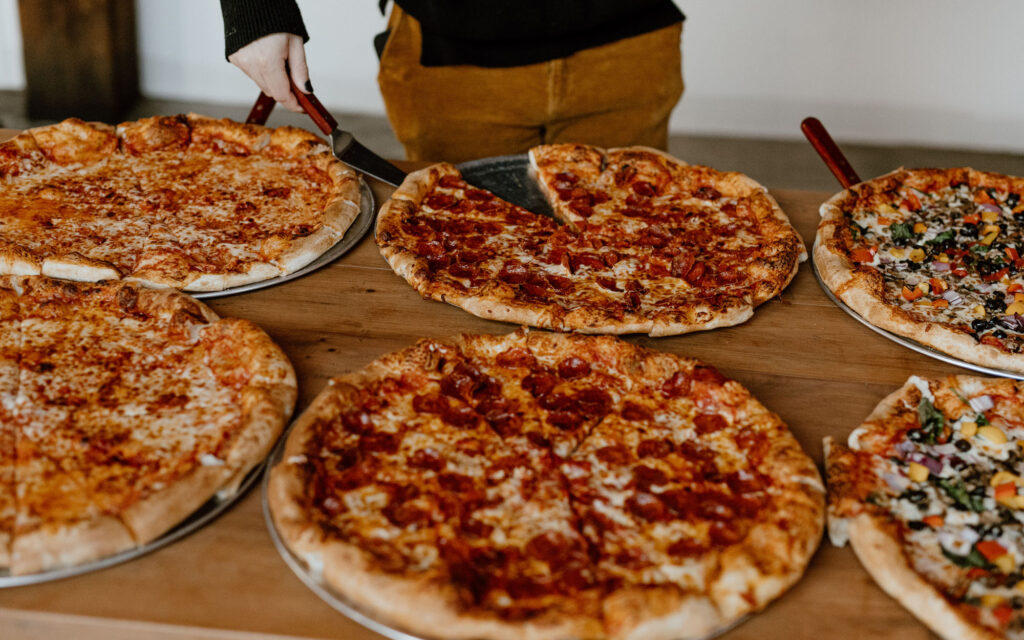 M & K chose to have open seating for the reception to allow guests to choose who they'd like to enjoy conversation with. The room was filled with laughter and tears of joy all evening!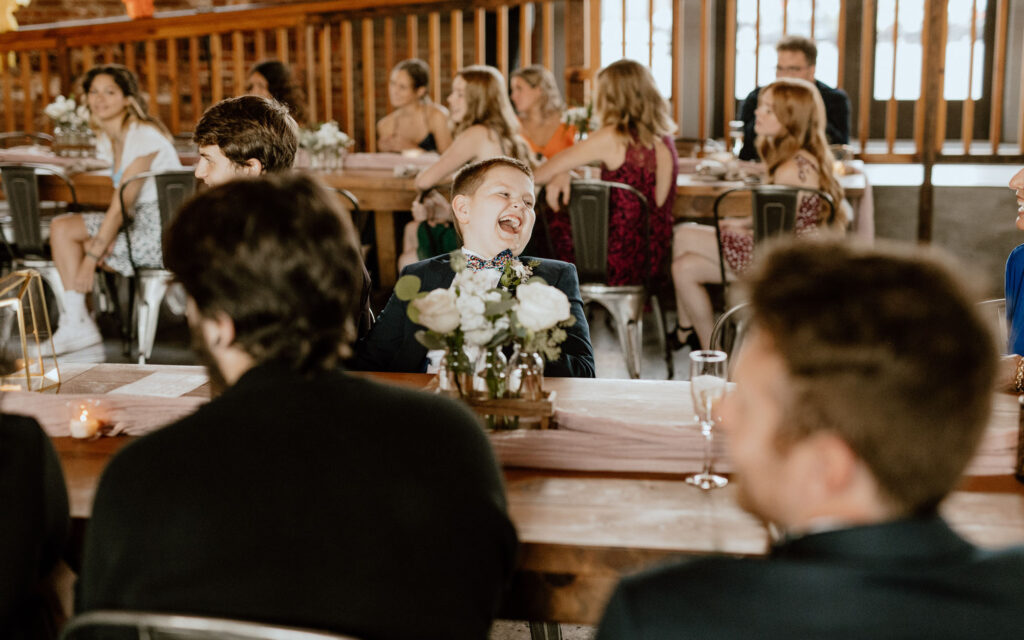 After formalities, guests headed straight to the dance floor and danced with a Taylor Swift cut out (a family favorite) and light sticks (a huge hit with the guests) all evening!
At one point, the balloons from the entrance ramp even ended up on the dance floor!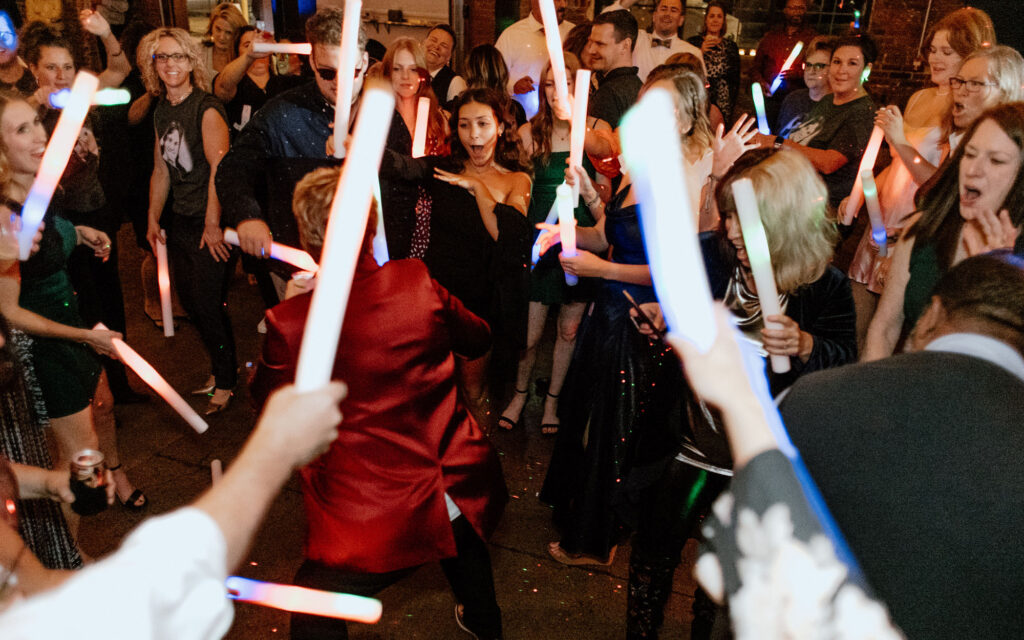 As a late night snack, Crave Ice Cream Social pulled up to INDUSTRY's garage doors for a sweet treat to keep the party going.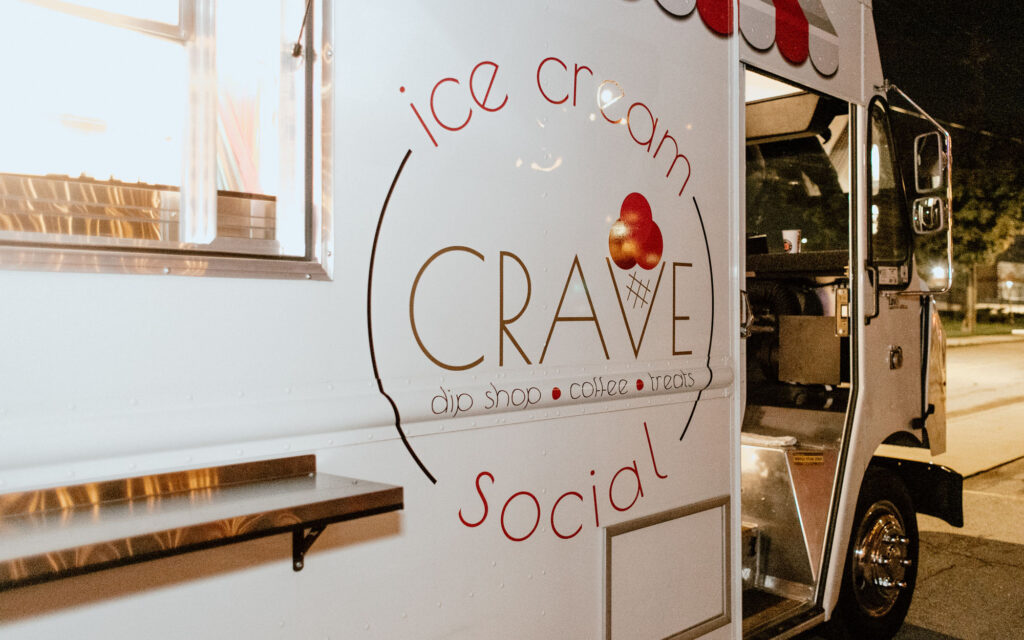 "From their first look to the moment they left the building at the end of the night, Melissa and Kelly radiated love and kindness to all of their guests," Alisa, their INDUSTRY coordinator, gushed.
In the words of T-swift, "You are the best thing that's ever been mine"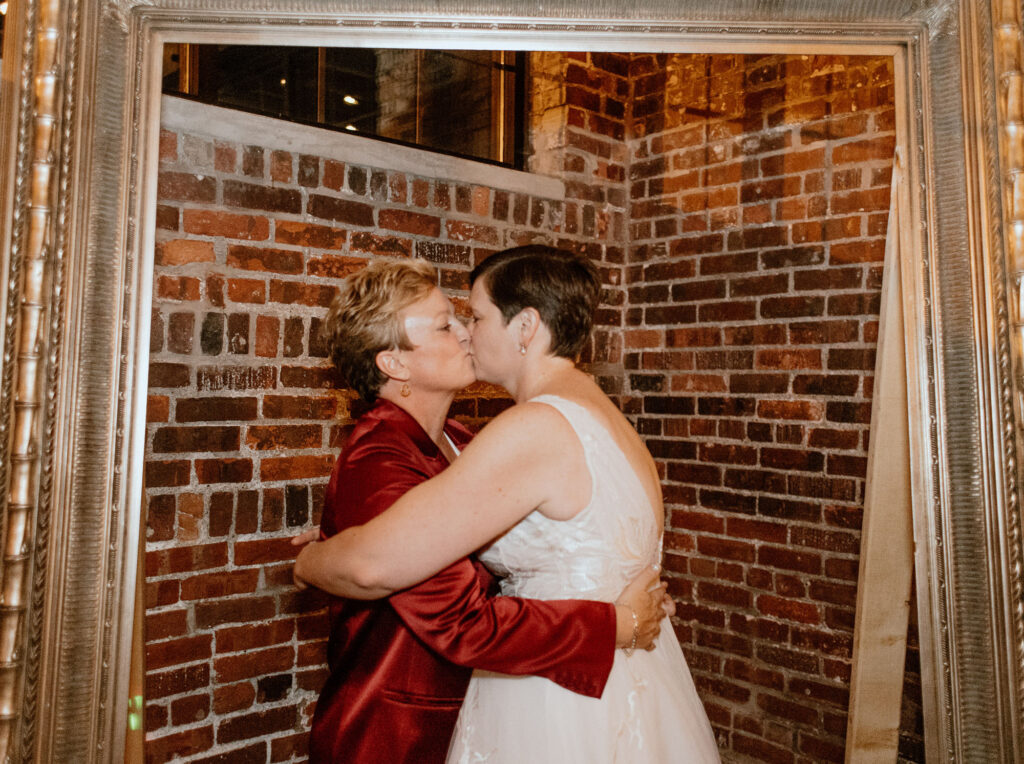 Venue/Coordination: INDUSTRY
Catering: Brozinni's
Charcuterie: The Bountiful Board
Dessert: Five Forks Macs
Late Night: Crave Ice Cream Social
Floral: Flourish Farmette
Photography: Iris Espresso Photography
DJ: Susan Decker
Rentals: Atmospheres Indy, A Classic Party Rental, Violet Vintage Rentals