Recently engaged? Congratulations!
Choosing a venue is one of the biggest decisions you'll make during your wedding planning process, and we know that it comes with a lot of questions.
To make your wedding planning easier, we're answering the top 5 questions we receive about hosting an Indianapolis wedding at INDUSTRY.
Can I bring my own caterer?
Yes. INDUSTRY's open vendor policy exists so that you can have the wedding you truly want. While you can work with any licensed and insured catering vendor, we recommend looking through our list of (truly) epic catering partners. These caterers know INDUSTRY very well, and we are confident in the level of service they provide.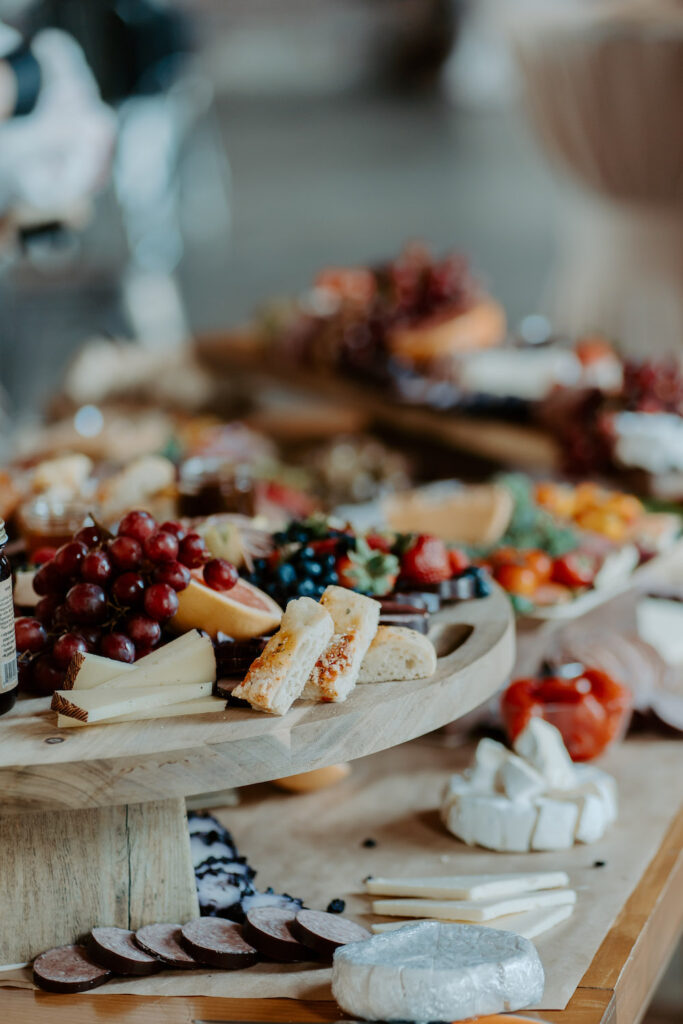 Does INDUSTRY set everything up?
If you book an INDUSTRY Planning package, yes. INDUSTRY's Planning team handles your personal items and manages all your vendor expectations.
While our planning services are an additional fee, having a wedding planner is something we highly recommend. Our planners \ become your trusted partner in making your wedding vision a reality, and are there to ensure the day is flawless.
Regardless of which package you choose, your INDUSTRY Planner will be at the venue with you the entire day, and handle all of the logistics from your decor setup to managing vendors, to coordinating your ceremony – even if it's offsite – and so much more.
If you choose not to book INDUSTRY Planning, you and your vendors will set up and remove any decor brought into the venue.
What decorations are available?
INDUSTRY has plenty of in-house decor items to enhance your event. From our open-air photo booth to our macrame swings, to uplighting and more check out our full list and ask your Client Concierge/Planner about adding these items onto your event! 
Can we BYOB for our wedding reception?
Due to Indiana liquor laws, INDUSTRY Beverage must provide all alcohol. You'll find that our beverage service isn't like a regular beverage service; we allow you to customize your full bar menu, or if you prefer, choose from one of our pre-designed packages.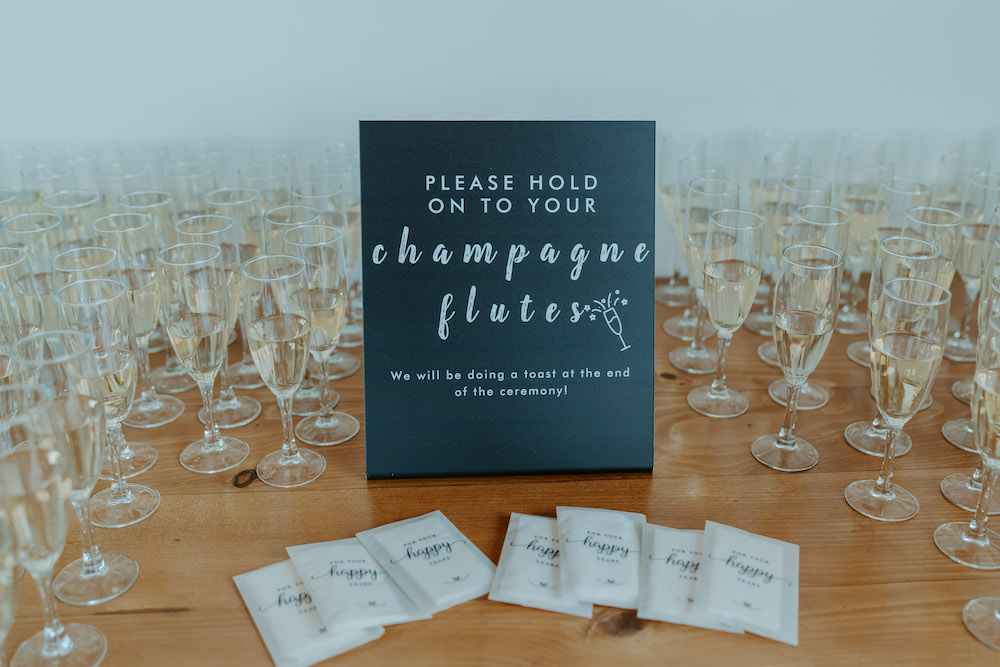 Do you have a sound system?
INDUSTRY does not have an in-house sound system. Your DJ or band will be able to provide sufficient sound for your event.
BONUS: What if we don't need 24 hours?
Great question! INDUSTRY offers shorter rental periods in addition to our 24-hour rentals. Please ask about these options during your tour.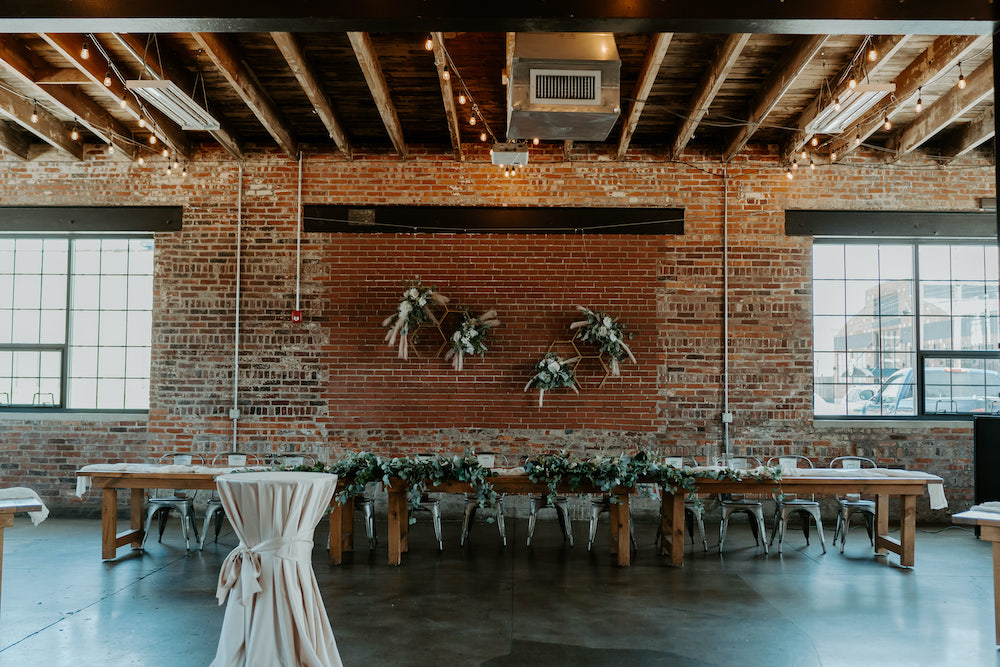 Book Your Wedding Today
If you have additional questions or would like more information about reserving INDUSTRY for your wedding, please contact our dedicated team today.