Indianapolis is a diverse city full of creative wedding and event venues ready to bring your best day to life. INDUSTRY is among those venues, as our blank canvas draws in couples looking host weddings outside of the status quo.
As you prepare to plan your own wedding, here are some inspirational Indianapolis weddings we've hosted recently.
Dillon + Josh
INDUSTRY Planning had the honor of working with this incredible couple to host the wedding of their dreams. Dillon and Josh's garden vision included filling the space with bright florals, copper accents, and personal touches. The couple also opted to surprise their guests with drag performances by MJ Banks, and Blair St. Clair from RuPaul's Drag Race Season 10 & All Stars Season 5.
Photography: Stacy Able Photography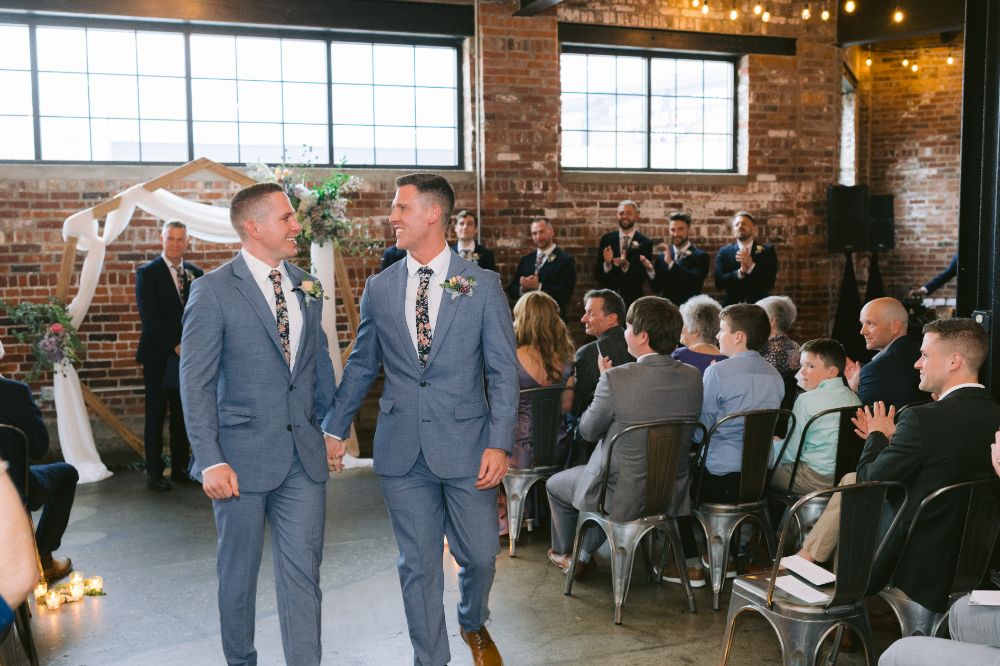 Vanessa + Bryan
2023 was definitely the year of the Barbie! Vanessa and Bryan's elegant and colorful wedding featured gorgeous shades of pinks, oranges, and tons of textures. From the ombre napkin arrangement to the bright pink candles, INDUSTRY Planning was thrilled to help bring this Barbie theme to life!
Photography: Kae Marie Photography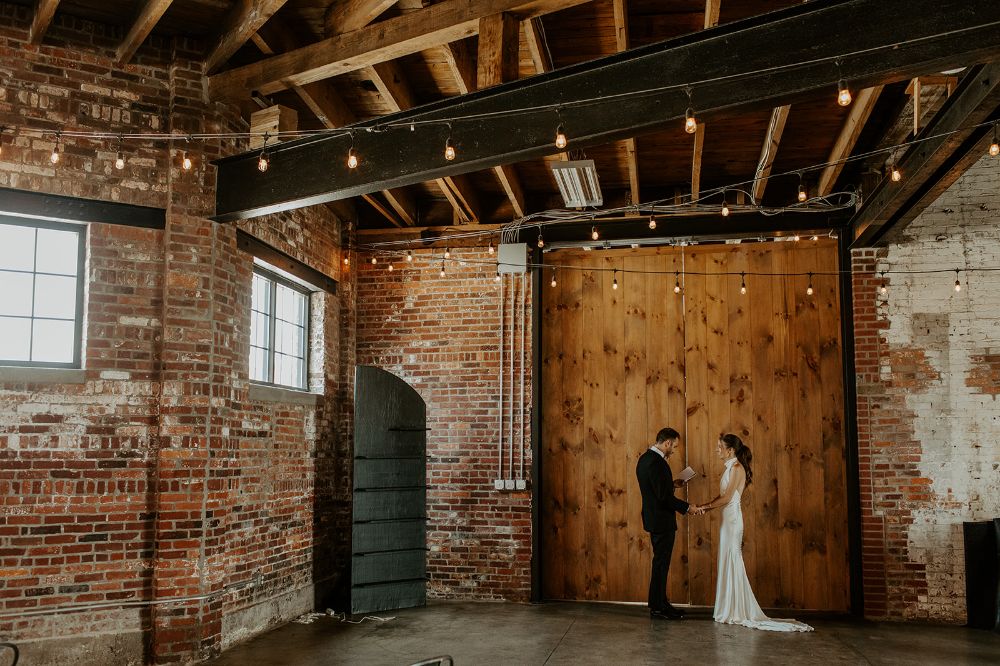 Meagan & Michael
Color has made a huge comeback in weddings recently, and we are so here for it! Meagan and Michael envisioned a vibrant wedding with multi-colored florals, vases, and even appetizers! This combination turned out so stunning, and really shined among INDUSTRY's blank canvas.
Photography: Clay House Photography
Isabel & Garrett
Moody jewel tones will never go out of style. Isabel and Garrett incorporated deep jewel tones into every part of their day, and paired these with a combination of vintage and rustic touches.
Photography: Kae Marie Photography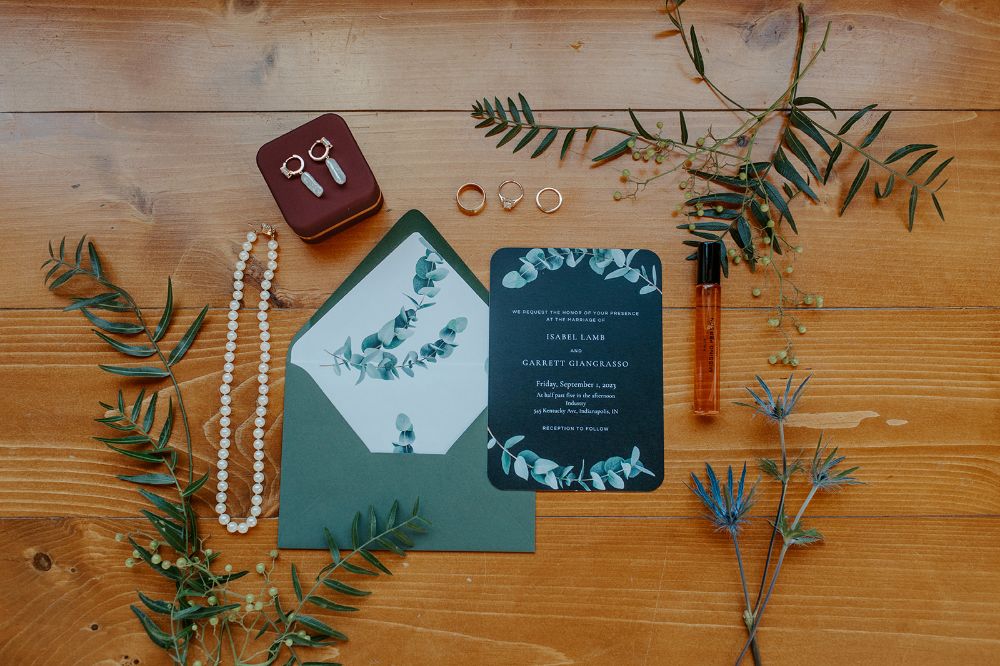 Bailey & Josh
Boho will always be one of our favorite wedding styles at INDUSTRY! Bailey and Josh's vision included pampas grass, woven chargers, and lots of neutral textures. This relaxed couple opted for a delicious pizza dinner to fit with the perfectly chill vibes.
Photography: Clay House Photography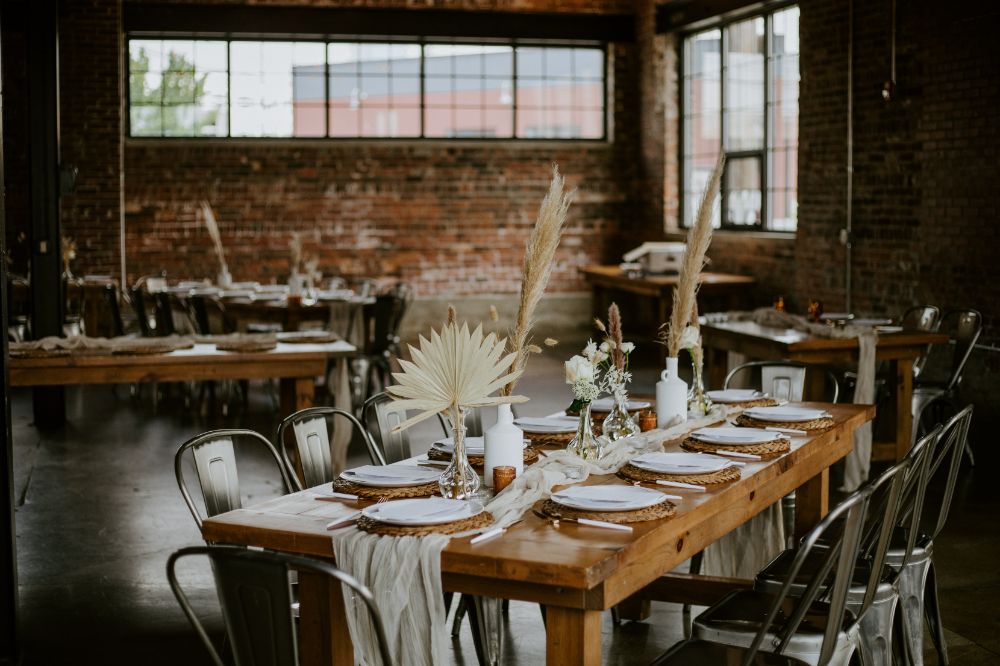 Alex & Shane
Alex and Shane truly embraced the 'Til death do us part' portion of their vows, and made it the theme of their entire day! A combination of bright and dark flowers, altar draping, and a sleek black cake made for a beautifully moody and romantic day.
Photography: Kae Marie Photography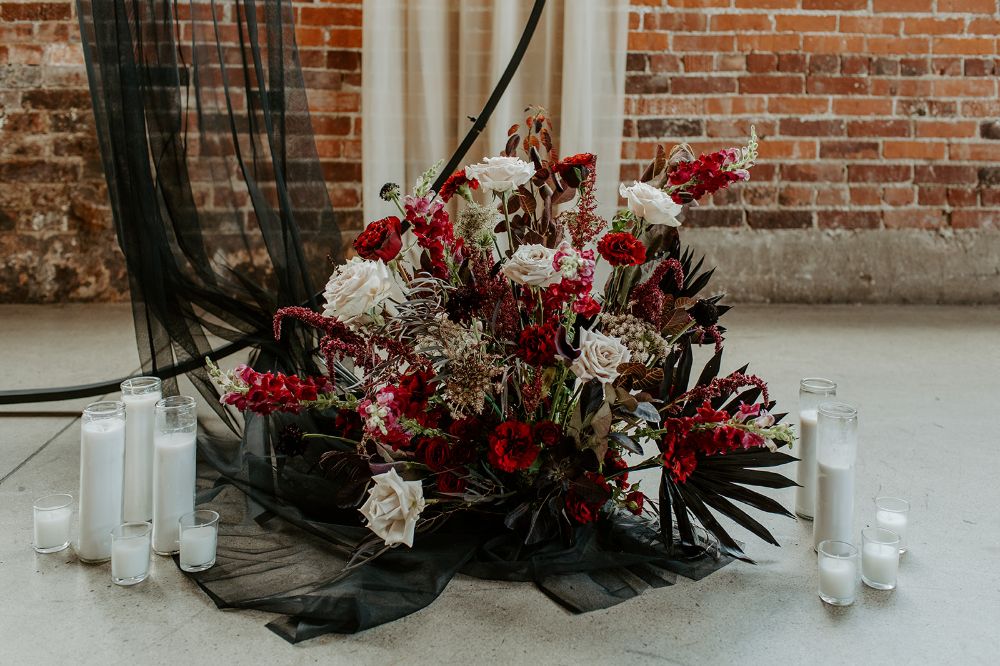 Christina & Junu
Christina and Junu followed the call of the disco ball, and turned the bright and shiny vibes into a huge dance party! We loved the creativity behind this one, and how the vibrant decor juxtaposed INDUSTRY's industrial setting.
Photography: Adam & Becca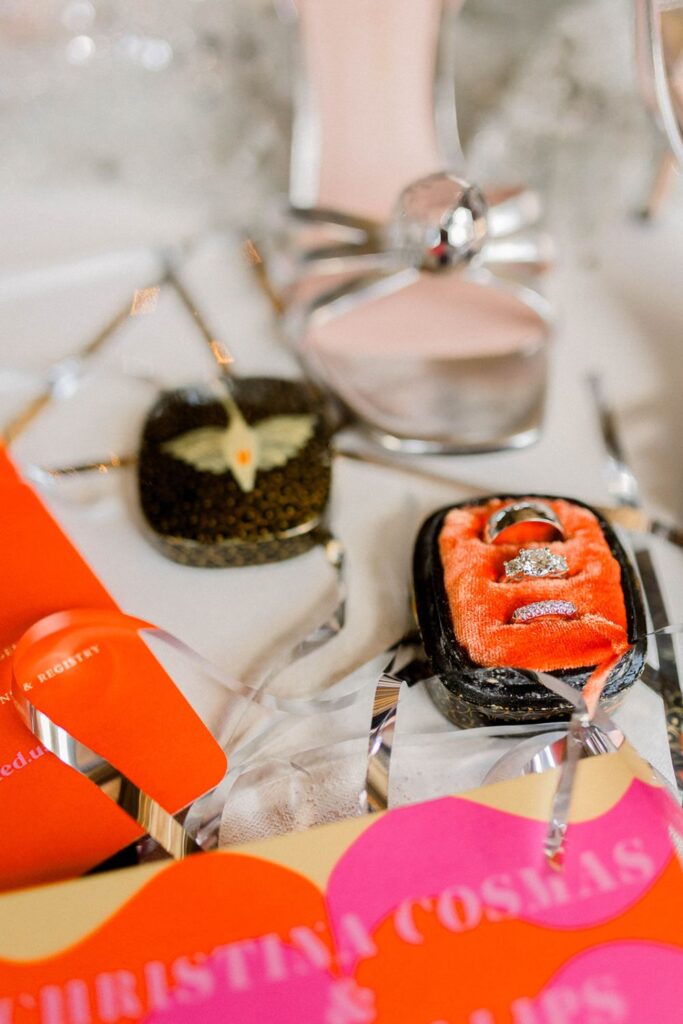 CALL TO ACTION/Conclusion
Short paragraph + link to form